Mastering Color part 1
This series of online art lessons and dvd's by Richard Robinson Mastering Color are by our previous Featured Artist Richard Robinson from New Zealand. He has developed this 'Mastering Color part 1′ and  Mastering Color part 2' for artists that will literally give you power over color – the power to be more free, more confident, and more creative. Here is a sneak peek of the Mastering Color part 1 dvd for you.
FREE Chapter 1 – Color Theory
2 Hours of expert tuition
40 Breakthrough color exercises
159 Pages of printable lesson notes
The Ultimate Artist's Color Tool is included in the download notes ready for printing and construction.
Chapter 2 – Seeing Color, Why is it SO hard to understand color!?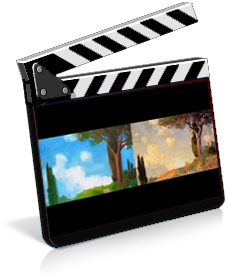 This chapter explores why it's SO hard to see, analyze and paint color well – explaining some of the problems we'll be overcoming when we get the paints out in the following chapters.
How do Amateurs & Masters use color?
What seeing problems do we ALL have?
How does our brain trick us?
What is 'Color Constancy'?
Do you paint with color symbols?
What defines a color?
Chapter 3 – Describing Color, what's the BEST way to THINK about color?

Having a standard way to describe color lets us think about color more clearly, which leads to better color decisions. Learn the best method to conceptualize color when analyzing color in nature AND when mixing on the palette.
What is Birren's Triangle?
How to use the Munsell Color System?
What are the 3 dimensions of color?
Why is color temperature important?
How do you use a color checker?
What's the best way to see & analyze color?
Chapter 4 – Value, tTime to get your paints out!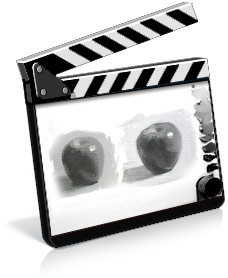 Value is the basis of all good color work – you might have heard me say, 'get the value right and you're 90% of the way there'. Well, this chapter shows you how to get it right ALL the time.
Why is value so important?
How to best see & analyze value?
How do we make a 9 value scale?
Why is it so hard to see color as value?
What's the key to value relationships?
7 powerful exercises to master value.
Chapter 5 – Mixing Color, NOW it gets tricky!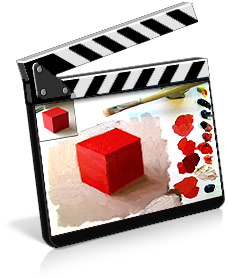 It all comes together in this chapter. This is a no-nonsense explanation of the fundamental principles every artist needs to know to be able to see, analyze and apply color with a logical, straight forward approach.
Which colors should you buy?
What's the best color mixing wheel?
How can you accurately match a color?
How can we darken and lighten colors?
What's the key to color relationships?
5 powerful exercises to master color.
Chapter 6 – Manipulating Color, Bend color to your will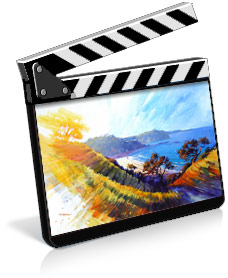 What makes professional paintings look SO good? This chapter sets your feet on the path to discovering it for yourself. Learn to use color as a tool for expressing your vision, like a composer uses notes and chords to create a symphony.
How can you create a mood with color?
The 3 Keys to creating true vibrancy.?
What makes color 'sing'?
Value segments and powerful halftones.
Compressing values for richer color.
What makes a memorable painting?
Chapter 7 – Color Harmony, Conduct your own color Symphony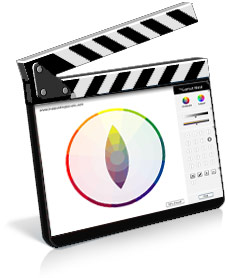 How do you get all those colors to work together? I've broken this complex subject down into easy chunks for you so you can have fun with it.
What is 'limited palette' & 'unifying light'?
How useful are harmonic schemes?
What is a Yurmby color wheel?
What is 'Color Wheel Masking'?
Are there shortcuts to color harmony?
How to see the true color of the light.
Chapter 8 – Light Effects, Fill your paintings with Light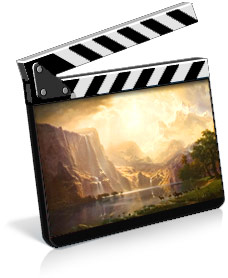 This is what made me fall in love with painting – the ability to portray the effects of light convincingly on canvas.
How do you paint 'Luminosity'?
How does color change around a form?
How do you make color GLOW?
4 techniques for painting gradations.
The power of reflected light.
Order your dvd here by clicking on the image below…